Campanile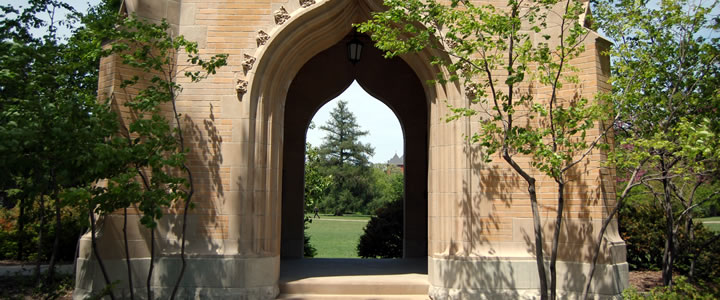 The story of the campanile is, in essence, a love story. Edgar Stanton graduated with the first class of Iowa State in 1872. He spent 50 years on campus as a student and faculty member, becoming the head of the Department of Mathematics, secretary to the Board of Trustees, dean of the junior college, vice-president, and on four different occasions, acting president.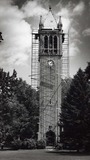 His first wife was Margaret MacDonald Stanton, first dean of women. When she died, July 25, 1895, she had been closely identified with the university for almost 25 years. Stanton wanted to establish a monument so all students and friends of Iowa State would remember her. He finally decided to purchase and have installed a chime of 10 bells in a detached tower on central campus. President William M. Beardshear helped him choose the site, and the state legislature appropriated $7,500 for the construction of the tower and its clock.
Stanton died September 12, 1920, and his will provided that after certain bequests were taken out, the residue of his estate should be turned over to the university for furnishing a memorial to him. His second wife, Julia Wentch Stanton, and the children, decided to request the university install 26 additional bells, thus forming a musical instrument which became known as the Edgar W. and Margaret MacDonald Stanton Memorial Carillon.
Today, the original 10 bells have increased to 50, and their influence has grown exponentially. Each weekday at 11:50 a.m. a twenty-minute concert is performed by our university carilloneur who is also a professor. She often takes requests from students to play popular songs.
Campaniling
Since the story of the campanile is a love story, the "campaniling" tradition makes sense. A student officially becomes an Iowa Stater when he or she is kissed under the campanile at the stroke of midnight. During homecoming hundreds of students gather for mass campaniling. Couples kiss, the band plays, and fireworks go off at the stroke of midnight.