Lancelot and Elaine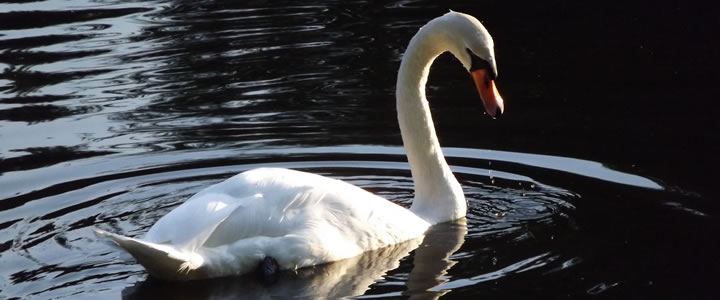 It was the climax of VEISHEA, 1935. A large float, shaped like a swan and carrying flower-bedecked and white-robed Iowa State maidens, emerged from a smoke screen and glided its way to the middle of Lake LaVerne. And then the plaster swan unloosed its feathered passengers: four swans.
Two of the swans were named Lancelot and Elaine by student Jean Nesinwanger, who won $10. Since that time, there have been numerous Lancelots and Elaines (including a pair of trumpeter swans reintroduced to their original Iowa habitat) and in 1944, 1970, and 1971 cygnets (baby swans) were born. Swans take a mate for life unless one of the pair dies or is moved away.
Lake LaVerne, the home of Lancelot and Elaine, was created with a $10,000 donation in 1916 by LaVerne W. Noyes. Noyes, a wealthy Chicago philanthropist and member of the first graduating class of 1872, funded a lake in what had been a three-acre marsh area, fed by College Creek.
Another Iowa State tradition: If you walk around Lake LaVerne three times in silence with your beloved, you are destined to be together.